How's your prayer life?
In Luke 18:1, Jesus was telling the people a parable "to show that at all times they ought to pray and not lose heart".
He went on to talk about the persistent widow, and the Pharisee and the sinner. In each, He demonstrates both the importance of prayer and the humble manner in which we are to approach Him.
Prayer is of great importance to the Lord. It's in prayer that we repent, ask for help, thank Him and praise Him. It's our line of communication. Of direct access to the "throne of grace".
Therefore let us draw near with confidence to the throne of grace, so that we may receive mercy and find grace to help in time of need.
(Hebrews 4:6)
With this in mind, here are 3 reasons why you need a prayer journal…
 
ADVERTISEMENT
1. PERSONAL ACCOUNTABILITY
If you struggle to pray regularly, a prayer journal can be a really helpful tool. By writing the date at the top of each new entry, you can see how long it has been since you last prayed.
If you see that it has been a while, it can really motivate you to pray more often.
 
2. SILENT SOUL-BARING
There's something different about writing down your prayers as opposed to praying them silently in your head. Like writing a letter to a loved one, writing down your prayers helps to express a greater depth of intimacy toward the Lord.
A prayer journal gives you a private space to pour out all your thoughts, feelings and heart cries, and a space to record anything the Lord brings to your mind as you pray.
 
3. A CATALOG OF ANSWERS
When you go back and look at various prayers you've previously written in your prayer journal, it will help you to notice more easily how God has answered them.
You can even leave a space after each prayer to note a future praise report. Over time, you'll be amazed at the record of God's faithfulness that emerges before your eyes!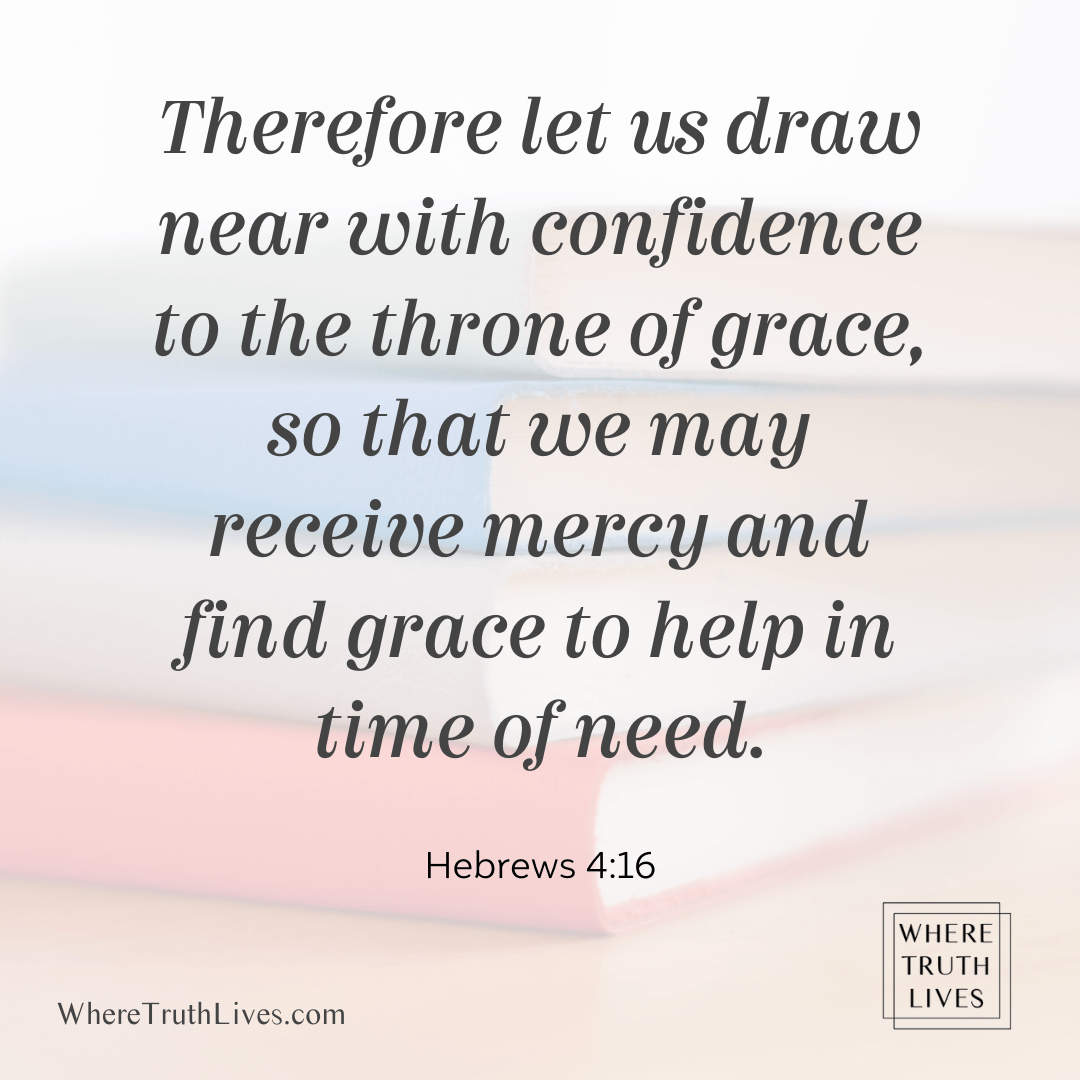 READY, SET, JOURNAL!
If you've never tried this method of prayer, I urge you to give it a go.
Keeping a prayer journal is powerful. It can help you to pray more regularly, go deeper in prayer and gain awareness of God's faithfulness as He answers prayer after prayer.
You can use a regular notebook or you can purchase a purpose-made journal, like these ones from Dayspring:
Left to right:
>>> Prayers & Answers Christian Journal
>>> Floral Zip Pouch Journal – Savannah
>>> Monogram Your Own – Premium Christian Journal
>>> Prayers To A Powerful God Christian Journal
>>> ESV Journaling Bible – Interleaved Edition – Autumn Song
You can also find more gorgeous journals at Dayspring… 
Whichever you choose, the goal is the same: to grow in love, intimacy, and relationship with the Lord.
Draw near to God and He will draw near to you…
(James 4:8)
>>> LIVING IT OUT >>>
Pray:
That the Lord will help you to pray more regularly and that He will guide you to make the best decision about which prayer journal you should use.
Study:
The parables Jesus was telling the people about how they should pray at all times:
Luke 18:1-8 /// Luke 18:9-17
Remember:
No matter which method of prayer you use, the important thing is that you pray. Come to the Lord, humbly and with faith, and He will hear you.
Download:
The list of 5 recommended prayer journals along with some printable prayer journal sheets so you can get started journaling your prayers right away!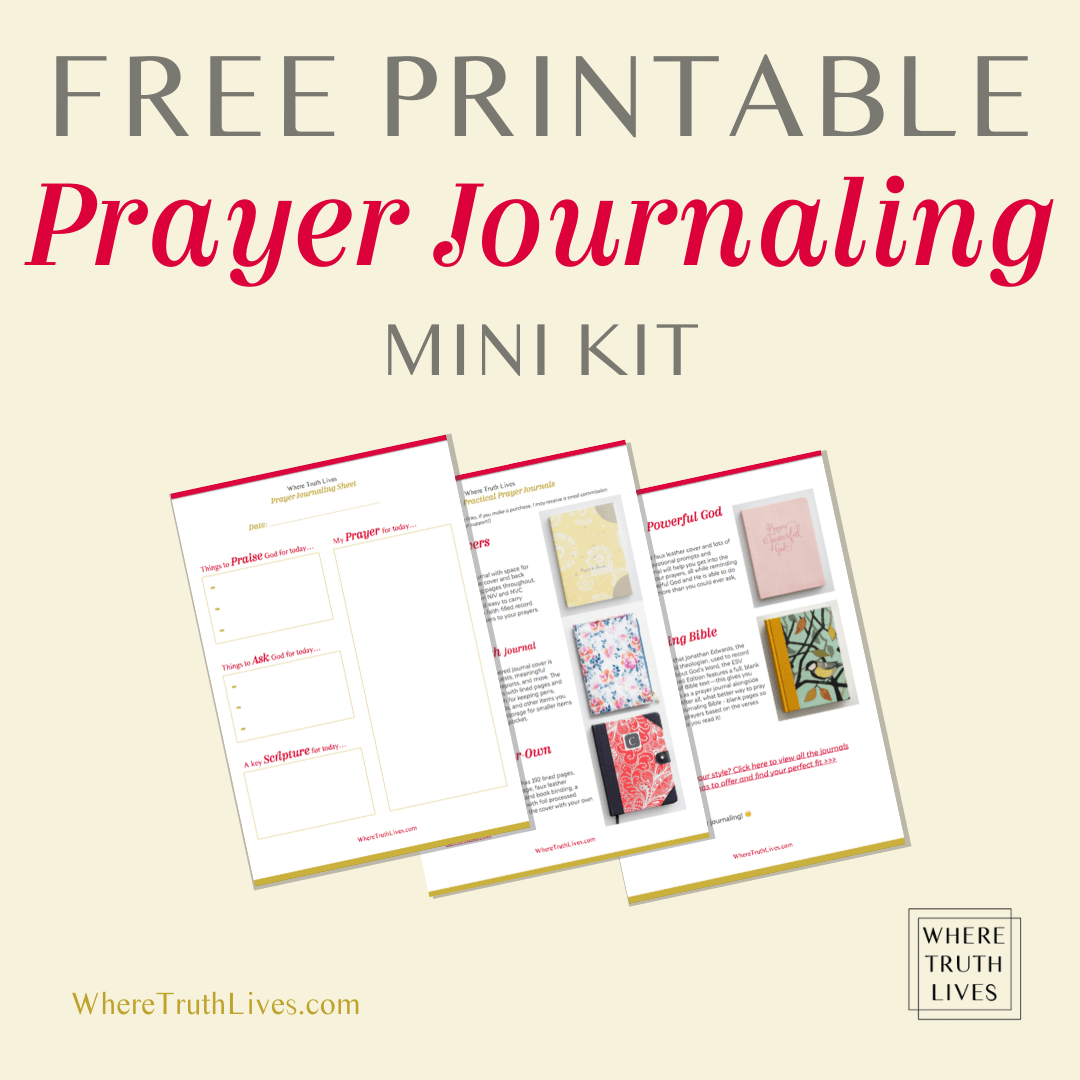 Pin this for later: