Frustrated with your lack of blogging progress? At the point where you've realized something needs to change, but you've no idea what? Here are 5 things that most Christian blogs do wrong (and how you can do them right)…
---
Ask any blogger and they'll tell you – there is always SO much to do when it comes to running a blog (as you probably know!).
There are posts to write, graphics to make, emails to send – and that's only the tip of the iceberg. Even part-time blogging can quickly feel like it's turning into a full-time job.
Sometimes, it's so easy to get caught up in doing the same things week in and week out, with the never-ending lists of what needs to be done next looming over you, that you can wind up shooting yourself (and your blog) in the proverbial foot (<--- speaking from experience here, y'all… see #3… and #4… well, okay - all of them!).
 
ADVERTISEMENT
Here are 5 things that most Christian blogs get wrong (I know mine did), and how to get them right, so you can step off the hamster wheel and start making progress again…
 
Mistake #1: Not Pinning On Pinterest Enough
A lot of bloggers say that most of their traffic (not just their social media traffic – their ENTIRE traffic!) comes from Pinterest alone.
I can well believe it. My own traffic from Pinterest is more than the traffic from Facebook, Twitter, and my email list combined!
If you're not pinning on a regular basis, your reach (and growth) will definitely suffer.
But who has time to keep up with all the weekly blogging tasks, plus take care of a family or work a full-time job and then spend hours on Pinterest?
Solution:
Enter Tailwind. In a matter of minutes, you can schedule hundreds of pins to go out over the next few months!
And one of the best parts?
You can choose to let Tailwind optimize the time that your pin is published!
A lot of tools charge extra for this kind of feature, but it's included in Tailwind's $15/mo charge.
(Yearly plans are also available at a reduced rate!)
Get a FREE month's trial HERE to test it out – you're going to LOVE it as much as I do, I'm convinced!

If you're happy with how often you pin but you're still not getting the results you want, it may be your pins themselves that aren't encouraging people to click or share.
One of the best resources to help with this is this Perfect Pin course. I applied the gems that Jeff from Breaking The One Percent taught in this course and I can tell you: the difference is huge!
It's an affordable course and will help you create viral pins that people can't wait to click! Find out more about it here…
Mistake #2: Not Planning Out Your Content
I used to be a 'figure-out-what-I'm-writing-on-the-day' kind of blogger.
That right there? Nothing but a one-way ticket to Stressville!
I'm so glad I listened to advice from other bloggers – especially Ruth Soukup, of Elite Blog Academy.
 
Having a plan and a rotating system for each blog post category keeps me on track – now I can write higher-quality blog posts in advance, instead of writing a mediocre post on the day just because I need to post something.
Solution:
Use an editorial calendar to plan and track what you need to be writing next. (I personally use the Create planner by the epicly helpful blogger Meera Kothand.)
I made a rotating list for my regular posts and now, at a glance, I know what category I'm posting on what date, which makes it a lot easier to schedule in guest posts, too! Trust me on this – it's so much better than just trying to wing it on the day!
Mistake #3: Using The Wrong Hosting Company
When I started blogging back in 2013, I knew nothing about hosting companies, website hosting, domain name hosting and all that kind of thing!
So I picked a cheap company, which was fine (or so I thought). Then I started to build up some traffic…
My site was loading so slowly, and when I checked things out on Pingdom, it listed the main problem: how slow my hosting company's server was. I was shocked!
So, I decided to switch hosting. I didn't want my blog growth to suffer due to my previous lack of knowledge.
You know what? I am so glad I switched! After doing some research, I decided on SiteGround, for three reasons: site speed, price and customer service.
All three aspects had been highly recommended, and while I was switching my hosting over, I found out why.
Not good with technical stuff? SiteGround has amazing customer service reps who will even do some of the more technical things for you. And they'll walk you through the rest.
Now, my site can handle any amount of traffic, it loads in blazing speed and if I have any problems, there's a team of people I can contact instantly to get it resolved in minutes.
Solution:
If you're a blogger, do your research: not all hosting companies are the same! Choose a company that specializes in self-hosted WordPress blogs.
Personally, I highly recommend SiteGround. I am so impressed by my site's speed and efficiency since switching to them. And their customer service representatives are more than helpful – if there's anything you can't figure out, they'll be able to help you out right away.
Plus, their prices are excellent and affordable! Hosting starts from just $3.95 per month when you click HERE (that's 60% off the regular monthly price of $9.95…).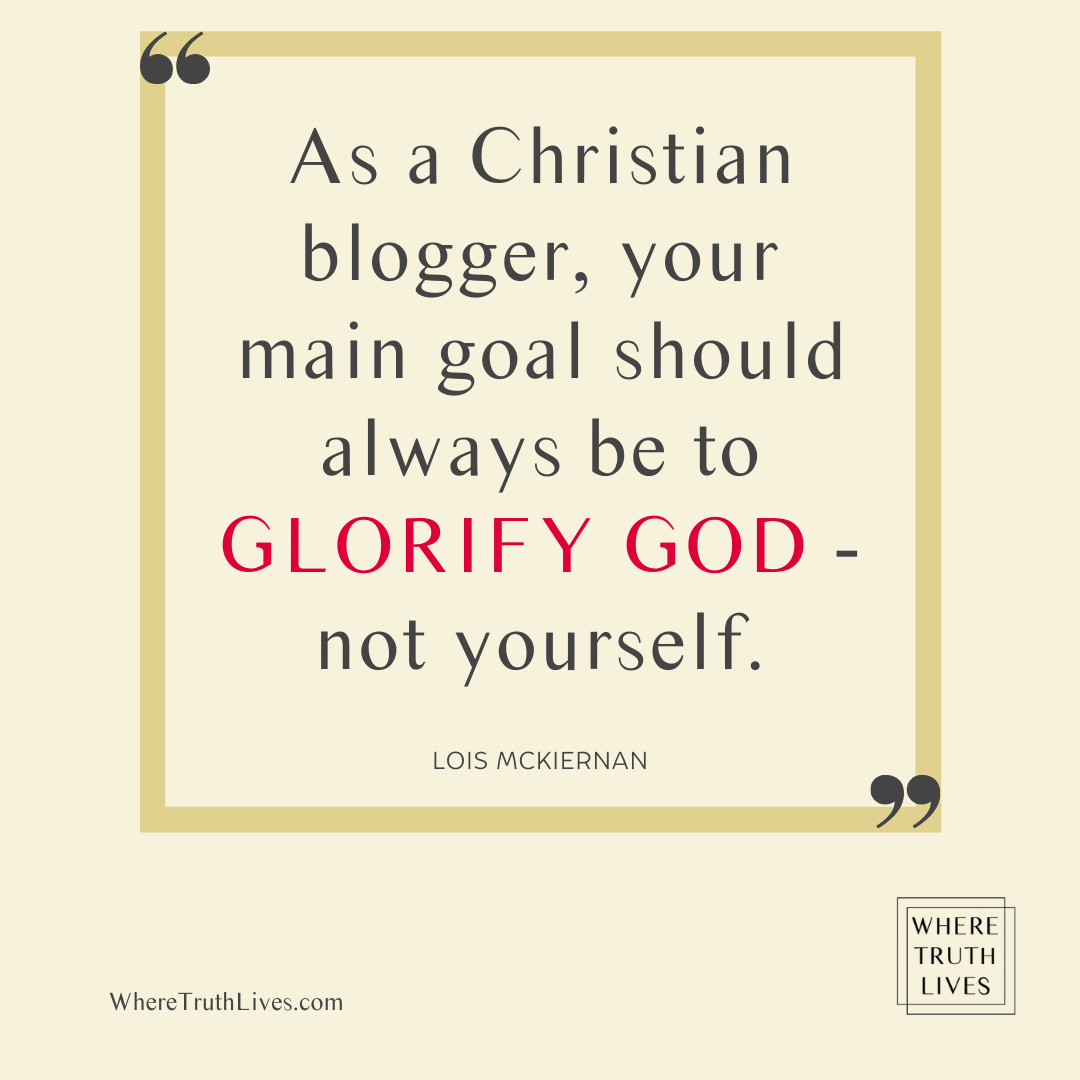 Mistake #4: Allowing Your Blog To Take Over Your Life
Whether you blog as a hobby, a part-time job or a full-time job, it's easy to get to the place where you're always in work-mode. (Hands up – who's guilty of this? I know I am… you can read more about that here…)
Part of the problem is most likely due to working at home – it's a lot harder to have boundaries when work doesn't involve going out to a certain place for a certain time and coming home at a specific time.
You're living and working in the same place, day in, day out, so the lines can get blurred really quickly.
I'm constantly trying to figure out ways to streamline my whole blogging process so that I know what tasks I need to do and can just sit down and focus on getting them done.
I've spent too many days where I've been working on blogging-related tasks ALL DAY and neglecting family, friends, homemaking and everything else. It's not a good place to be!
Solution:
Try to set working hours that suit your circumstances… then stick to them, as you would for a job that was outside of your home.
Be present with your family and friends when you're with them. Emails and notifications can definitely wait. If you get a really good idea for a post, make a note of it in your planner or in Trello, then get back to what you were doing.
Be strict. Get someone to hold you accountable, if need be. But do your best to have set times for blogging tasks, then make a conscious effort to 'leave the office' in your mind once your scheduled time is up. Note any tasks you didn't get done during your designated work hours and carry them over to tomorrow's list.
You'll find that having definite time limits for things will help you to waste less time and be more productive.
(Priorities is a great little book to help you work out the times and the importance of all the things you do, and it even has a worksheet at the back to help you apply the excellent tips! Plus, I have a free printable Priorities Planning Kit for Bloggers for you – find out more at the end of this post!)
 
ADVERTISEMENT
Mistake #5: Forgetting About God
This is the biggest mistake of all that you can make as a Christian blogger (and as a Christian in general).
I get it – there's something exhilarating about blogging.
I remember when I started my blog as a hobby – I loved every minute I spent on it. And then, when I started to get more serious about it, I realized it was a whole new world of possibility for using my gifts and passions to encourage Christians in the Word and to expose non-believers to the truth and hope in Christ.
So the natural thing is to throw yourself into it, trimming other things out of your schedule to make room for this new passion.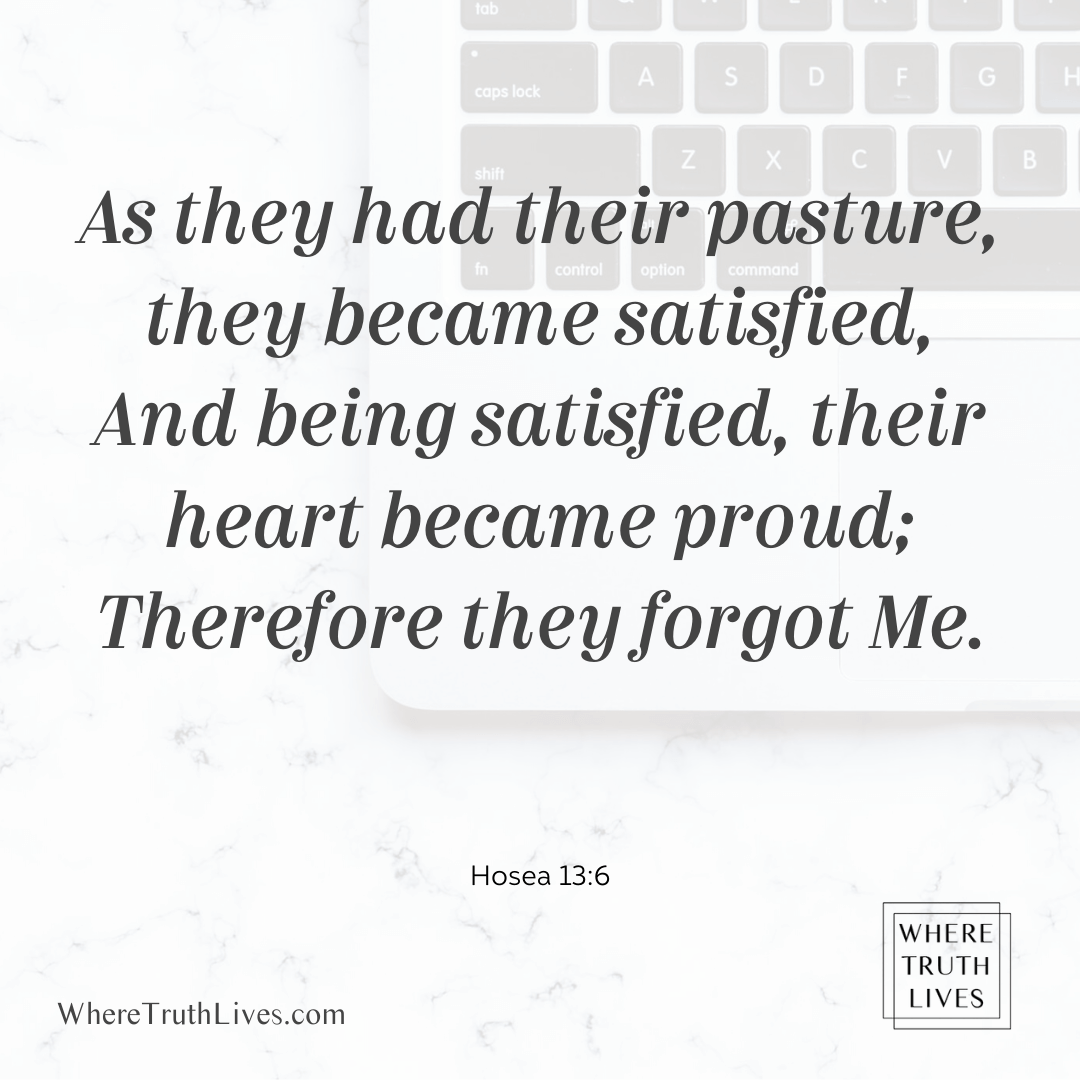 Just as you saw in #4, it is so easy to let your blog take over your life.
It is equally just as easy to let your focus shift ever so slightly from telling others about Jesus to figuring out how to make money blogging or trying to keep up with all the latest trends.
As they had their pasture, they became satisfied,
And being satisfied, their heart became proud;
Therefore they forgot Me.
(Hosea 13:6)
You have to be so careful to keep your eyes and heart fixed on Him, and allow Him to guide everything about your blog.
You have to keep Him at the center, because everything is from Him and for Him.
For from Him and through Him and to Him are all things. To Him be the glory forever. Amen.
(Romans 11:36)
Solution:
As a Christian blogger, everything you do should have a different purpose than general bloggers.
While it's okay to make a living from a Christian blog, the money should not be your focus, or your main goal.
Your main goal should always be to glorify God (not yourself), then let everything else follow from that.
Not to us, O Lord, not to us, but to Your name give glory
because of Your lovingkindness, because of Your truth.
(Psalm 115:1)
Read His Word every day, pray every day and ask Him for guidance about what tasks and topics you should focus on.
Those who seek, will find (see Matthew 7:7). Those who don't seek Him end up just building their own kingdom instead of building His.
If you're a Christian blogger, please make sure that you are diligent about having daily time with the Lord and being intentional about praying for and about your blog.
To quote the late Russell Wolfe (co-founder of Pure Flix):
"Keep the main thing the main thing: Christ and Christ alone."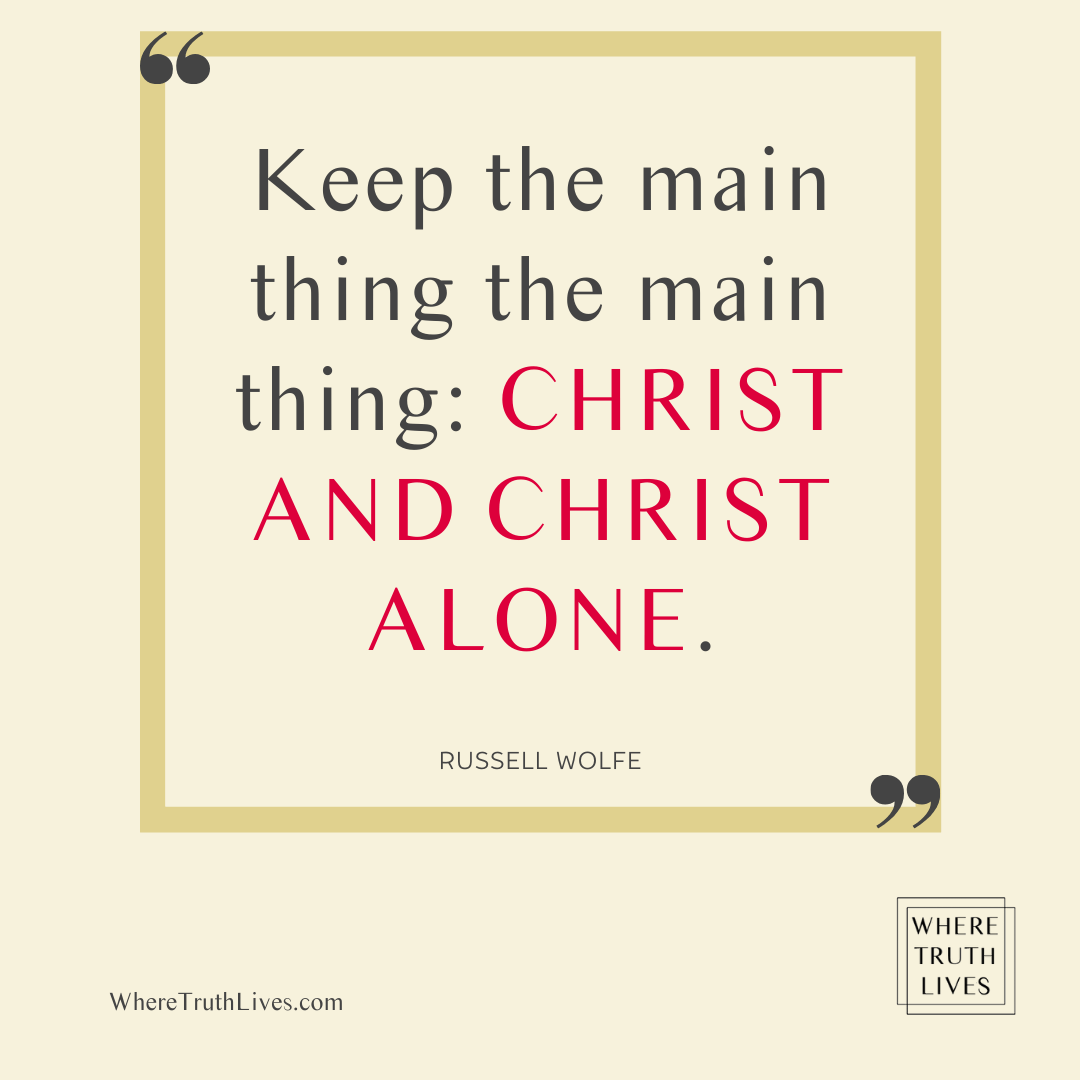 >>> LIVING IT OUT >>>
Pray:
That the Lord will help you to put Him first, in your blogging and in every area of your life.
Study:
Matthew 22:35-40 and think abouthow you can apply it to your blogging endeavors.
Remember:
Blogging is a powerful way to reach others with the good news about Jesus. But it's also a time-consuming, busy activity. Be careful not to let your blog take over your life. Use your blog – and your time – wisely.
Download:
The free printable pack by entering your email address below. Then print and use to assess, align and assist your blogging efforts within your overall priorities.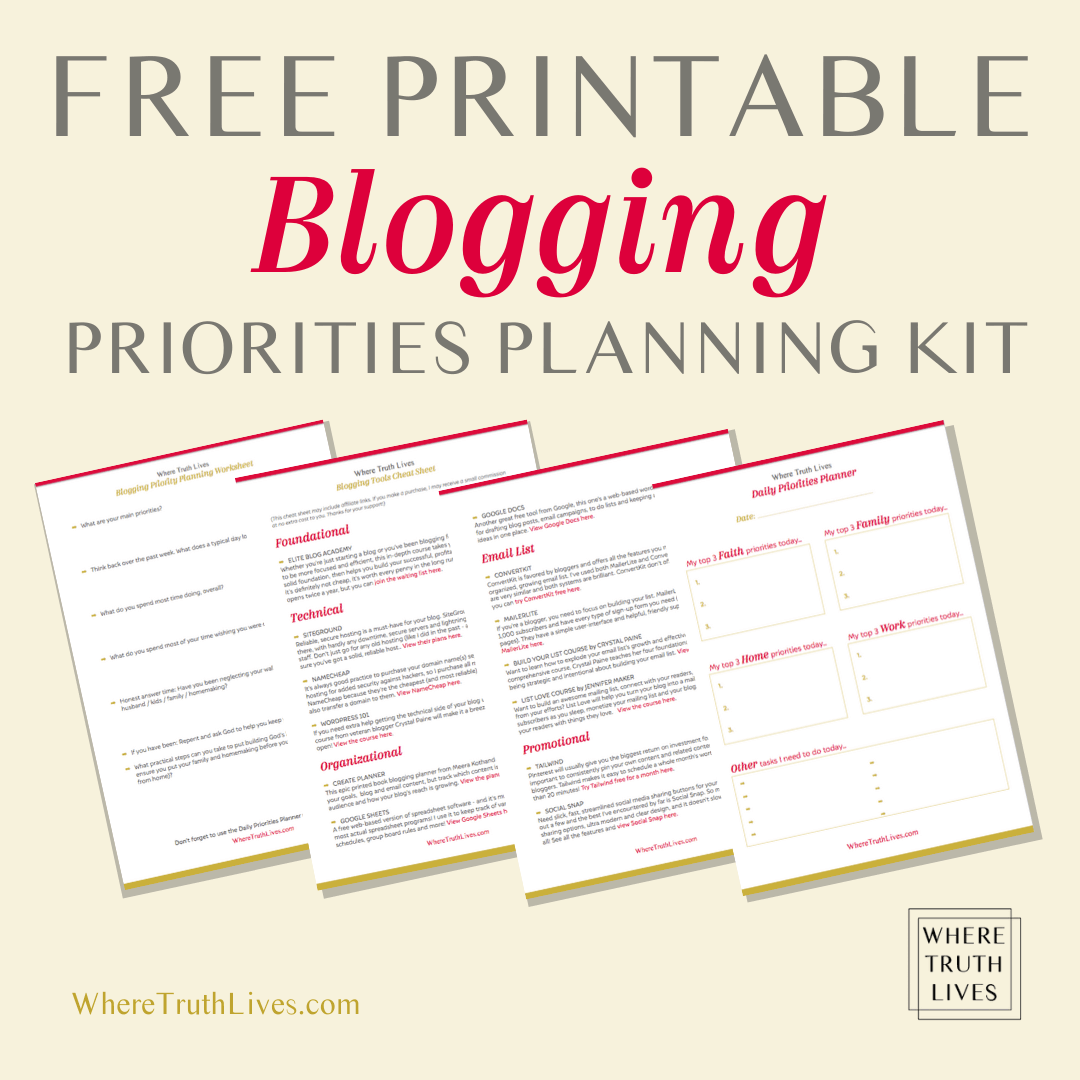 Pin this for later: