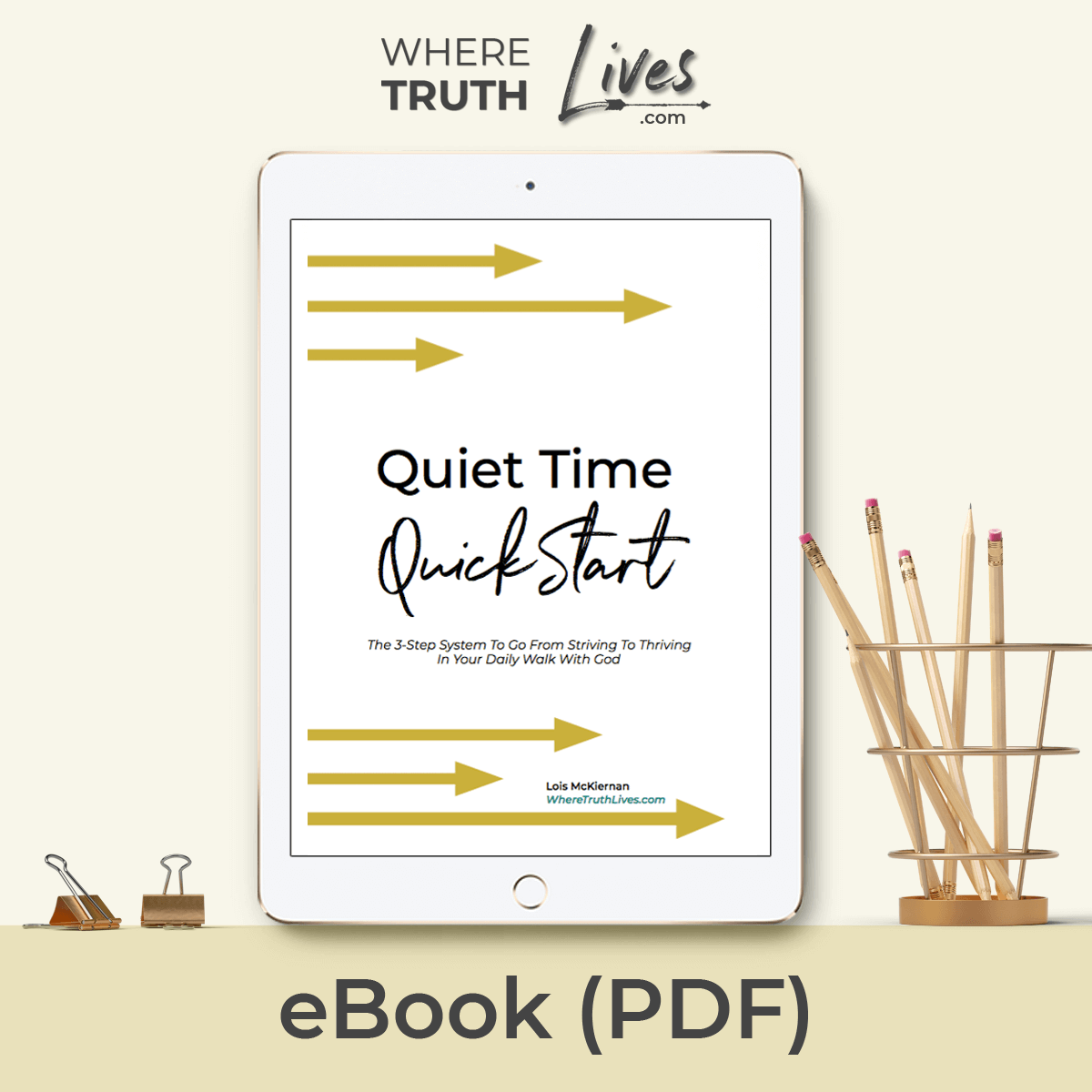 WANT TO DEEPEN YOUR RELATIONSHIP WITH GOD?
Quiet Time QuickStart is a 3-step system to help you go from striving to thriving in your daily walk with the Lord.
QUIET TIME QUICKSTART IS FOR YOU IF…

You struggle with spending consistent daily with the Lord.

You feel distant from God and want to get closer to Him.

You want to grow in your spiritual life but don't know where to start.

You need encouragement and practical help to deepen your relationship with the Lord.

You want a text and printable-based solution you can work through privately.

You're ready to take actionable steps to get going and get growing!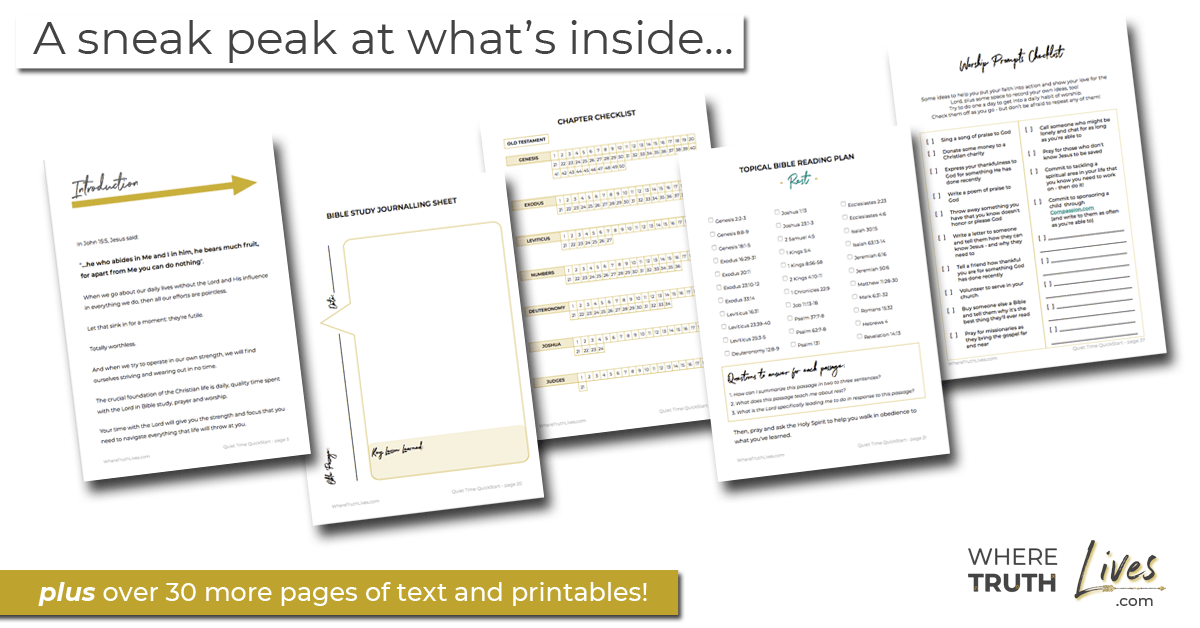 Why having consistent daily time with the Lord is so important…
A printable that will help you make time with God a priority…
Why studying God's word is so important – and various ways you can do so…
Hand-picked recommendations for invaluable Bible study resources…
A chapter checklist printable to help you keep track as you read all of the Bible…
A printable Bible study journaling sheet to explore and remember thoughts and lessons as you study…
A topical Bible study plan to work through on what God's word says about 'rest'…
How God supernaturally uses your prayers to accomplish His will and His plans….
An in-depth look at each step of the ACTS prayer method, plus a free ACTS printable worksheet…
Hand-picked recommendations for life-changing prayer resources…
A printable Prayer List to keep track of your requests…
A printable Praise List to keep track of answered prayers…
The often-neglected true meaning of worshipping God…
Hand-picked recommendations for truth-filled worship resources…
A printable worship prompts checklist to help you take actionable steps each day in true worship…
… and more!
Stop striving… start thriving!