Thank you! Your freebie is on its way to your Inbox!
But wait… I've got a special offer just for you…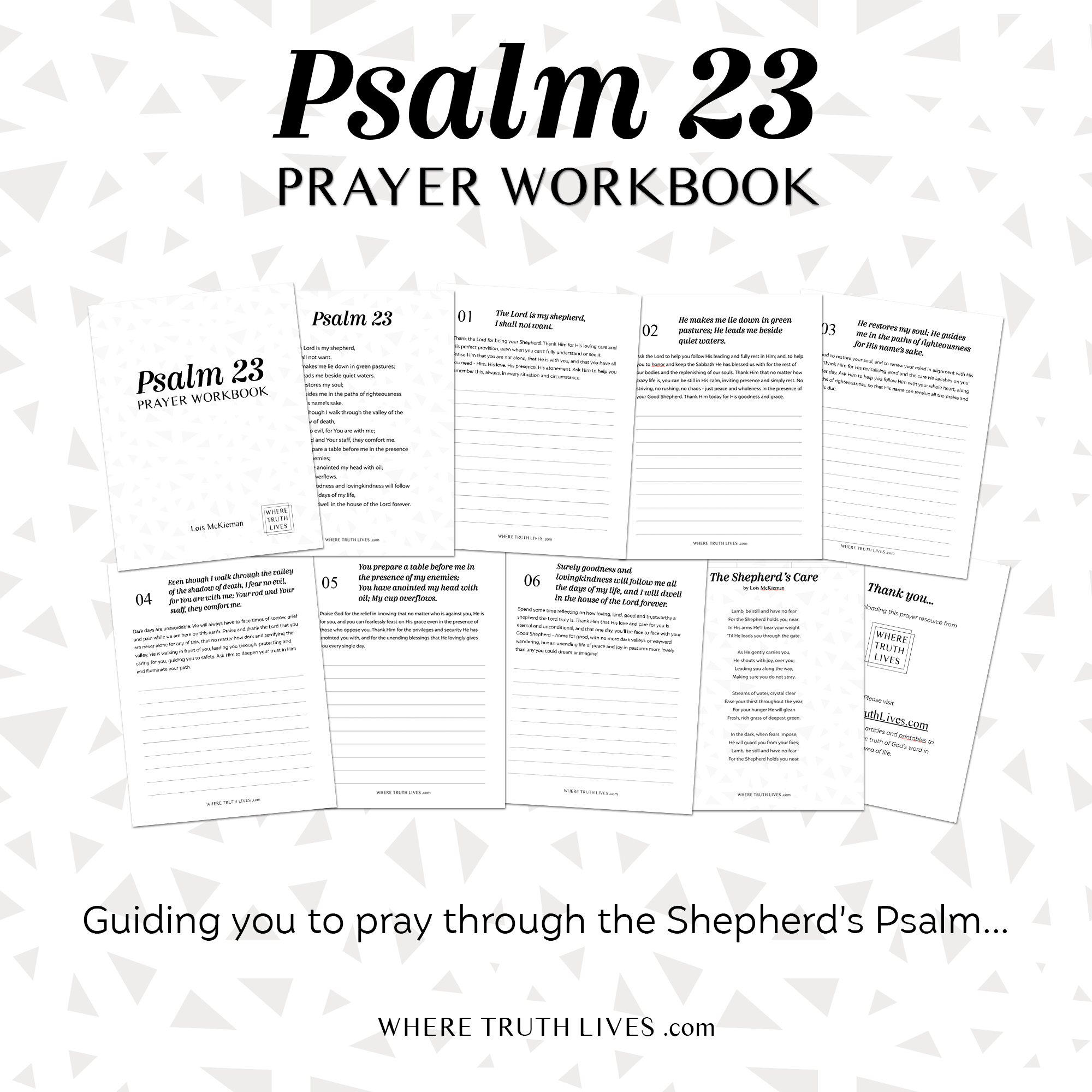 WANT TO GO DEEPER IN PRAYER?
The Psalm 23 Prayer Workbook is a guided prayer journey through one of the most beloved passages in Scripture.
This offer is only available for…
WHAT'S INSIDE…
– A verse-by-verse guided prayer journey through Psalm 23
– A printable full-chapter layout of Psalm 23
– An original poem, The Shepherd's Care
The Psalm 23 Prayer Workbook is for you if…

You want to go deeper in prayer.

You want to take a fresh look at an overly familar passage.

You enjoy writing and journaling your prayers.
Don't miss this special one time offer…
This life-changing product is yours for just $5 when you purchase in the next 20 minutes.
This is the only time the price will be this low, so grab yours now!
ORDER NOW FOR JUST $5
(REGULAR PRICE: $10)