Psalm 23 so familiar you could recite it in your sleep? You might be surprised to find that there are little-known truths in those well-known verses for you still to discover…
---
Psalm 23 needs no introduction. It's as loved as it is known. Many an occasion – joyful or mournful – has featured, by recitation or illustration, the famous 'Shepherd's Psalm'.
Yet, oftentimes, familiarity can breed contempt, or mere indifference. The more often the words are repeated, the more superficially they are said and heard.
What treasures do we miss when we neglect to linger over the familiar words and explore their deeper meanings through study and prayer?
In our modern world, how relevant is Psalm 23, anyway? Sheep… those animals we mostly see on farms or in children's books… what can we learn from them that could possibly be relevant to our technology-filled life in the 21st century?
Tucked inside those six little verses are vast and magnificent truths about the Lord that apply to even the most hectic modern lives.
Are you ready to discover these deeper insights by praying Psalm 23?
A HELPFUL GIFT FOR YOU…
So we Your people and the sheep of Your pasture will give thanks to You forever; to all generations we will tell of Your praise.
(Psalm 79:13)
What riches there are in this Psalm and the rest of Scripture still to be mined and discovered. What a Good and gracious Shepherd we really do have.
It is my deepest desire that as you read, study and pray through this well-loved Psalm, its truth and magnitude will be refreshed in your heart and mind, and you will experience the faith, confidence and delight to boldly declare, "The Lord is my Shepherd!"
To help you continue meditating deeply on the Word, I've made some free printable Bible verse cards, all themed around sheep, flocks and our Good Shepherd (download them below…) Spend time reflecting on each verse, then pour back your thoughts and realizations to God in prayer.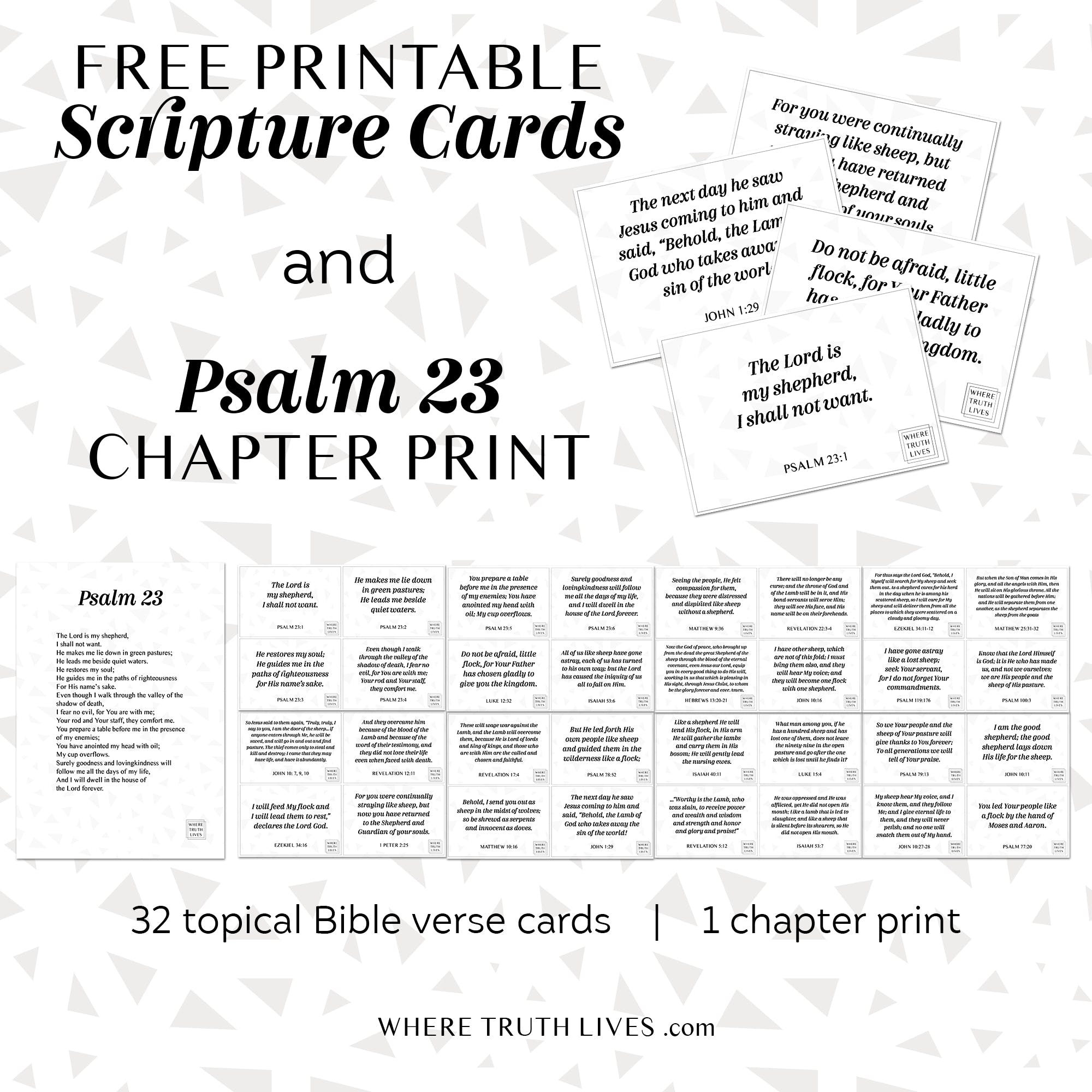 Pin this for later: