Do you ever feel weak and vulnerable? Do you have dreams that seem impossible? Do you ever worry about all the 'what ifs' and 'what thens' that probably won't even happen anyway?
I know what that's like.
Back in 2015, I barely wrote anything on my blog for over a year. But there was a very good reason for my absence… my husband and I had our first baby in early 2016.
We were, and still are, completely overjoyed and so thankful to the Lord for our miraculous little gift.
I've loved babies ever since I was one, and always longed to one day be a mother. Living with chronic illness, though, it always seemed like a distant dream.
The enemy would sneer at me regularly, 'How could you ever be fit to be a mother? There's no possible way…'
But we serve the living God – nothing is impossible for Him.
Behold, I am the Lord, the God of all flesh; is anything too difficult for Me?
(Jeremiah 32:27)
ADVERTISEMENT
AN IMPOSSIBLE TRUTH
One day, before I became pregnant, the battle between the adversary and the Almighty was in full force.
I was tidying up the living room and had Bible Screen playing on my laptop in the background. The enemy was pounding my heart and mind, feeding me lies that I didn't want to swallow.
"How could you ever be a mother? You're not well enough. You want a baby? Ha! Impossible!"
Aching under the weight of such attack, my heavy heart and heavy eyes glanced at the screen, too exhausted to even pray that the Lord would show me truth.
I stopped in my tracks, completely stunned, as the artwork appeared on the screen for Luke 1:37…
For nothing will be impossible with God.
Not only were the words a timely gift of encouraging truth from the Lord, but the artwork was, too…
I couldn't actually believe what I was seeing: within the word GOD, inside the O… was a baby!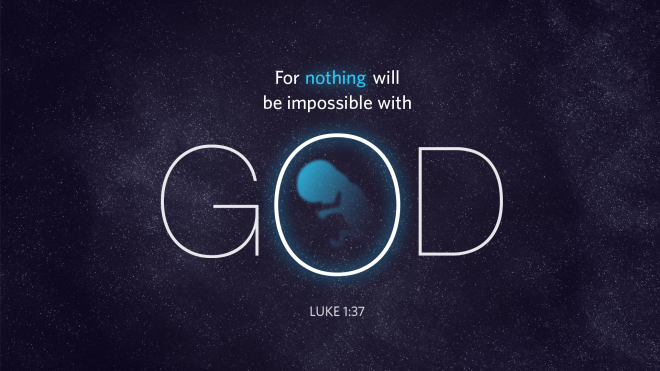 I was speechless.
And as the clarity of the truth of God's power and sovereignty dispelled the enemy's clouds of lies, hope and faith arose in my heart.
If God wants me to have children one day, then it will happen… Nothing is impossible with Him.
 
THE LORD HAS DONE THIS
A few months later, my husband and I were hugging, crying and thanking the Lord as we stared in glad surprise at the positive pregnancy test in my hand.
Then, in early 2016, the Lord safely delivered a precious baby boy into our arms.
It was the Lord who did it. I have no doubt.
…I have done it, and I will carry you; and I will bear you and I will deliver you. 
(Isaiah 46:4)
Only He could have done it. Only He could have taken a short, thin, pale, weak, fragile vessel who daily feels the weight of chronic pain and exhaustion and used her to carry, grow and nurture for 9 months a tall, sturdy, swarthy, strong, healthy little boy.
It was the Lord who did it.
This is the LORD'S doing; It is marvelous in our eyes.
(Psalm 118:23)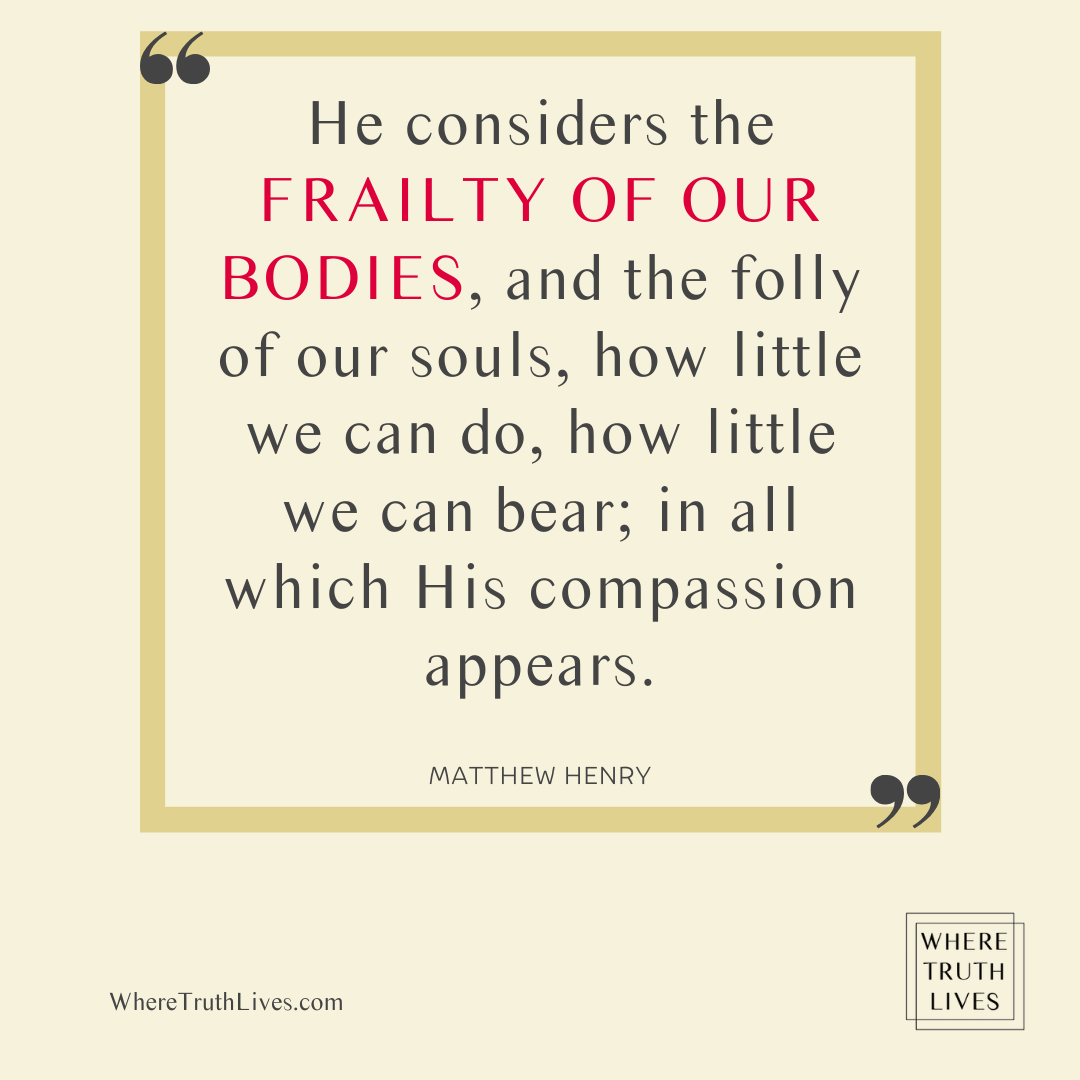 PAIN AND PAST CONCERNS
And then there were three. We were ushered into a whirlwind of excitement and exhaustion… and, every so often, of niggling echoes of past concerns.
My husband had taken some time off work to be at home to help me with the baby. We knew that the birth would be tough to recover from with my illness, but we didn't know that just 8 days after giving birth, I'd be rushed back into hospital with a suspected broken hip.
Thankfully, nothing was broken, even though it felt like it, and the doctors said it was most likely a torn ligament.
For the first few weeks of my son's life outside the womb, I was in constant agony.
I could barely walk – even with crutches – and I certainly couldn't carry my baby up and down the stairs. To say it was a tough time would be a huge understatement.
For months, I attended physio for my hip (which has improved but isn't fully back to normal) and as I healed, my husband was out of the house more and more.
Usually, a family member would come over to help while he's away, although there were times when it was just me and the baby, and I felt so vulnerable and anxious.
Remember those 'what ifs' and 'what thens' I mentioned at the start? I could have filled a notebook with them…
What if my hip gives way and I drop the baby?
What if I faint and the baby is sitting there completely helpless?
What if I'm too unwell to give him the care he needs?
What if I need to call someone but they don't answer their phone?
What am I going to do? This seems impossible…
Oh, how the enemy would have taken delight in hearing me vocalize all those concerns that were flapping around inside my mind. I didn't realize that I'd been allowing his earlier attacks to discourage me once again, this time by agreeing with them.
 
ADVERTISEMENT
AS WEAK AS DUST
Much like that day when the Bible verse came up on the screen and I was stunned as I remembered the faithfulness of the Lord, last year I had another taste of truth.
My husband was out. It was just the baby and I at home, and my panic levels were starting to rise as all the 'what ifs' began to flood my mind.
But then, as I cradled my baby in my arms and felt my love for him swelling inside me, a thought, like a targeted arrow, pierced through the worry.
God reminded me that He loves and cares for me the way I love and care for my baby.
I don't need to worry about being on my own with him because I'm not really ever on my own. God is with me, looking after me, as I look after my little son.
Such peace displaced the panic and made me call to mind Psalm 103:13…
Just as a father has compassion on his children,
So the Lord has compassion on those who fear Him.
Looking it up in context, verse 14 immediately jumped out at me:
For He Himself knows our frame;
He is mindful that we are but dust.
The NLT puts it like this: "For He knows how weak we are…"
We're dust. And as weak as dust. And He knows.
 
 
A LOVING FATHER
Once again, all I can do is sink to my knees in awe and gratitude. He knows my frame. He knows how weak I am. And He cares.
In Matthew Henry's Commentary on Psalm 103, he writes:
"The Scripture says a great deal of the mercy of God, and we all have experienced it. The father pities his children that are weak in knowledge, and teaches them; pities them when they are froward, and bears with them; pities them when they are sick, and comforts them; pities them when they are fallen, and helps them to rise; pities them when they have offended, and, upon their submission, forgives them; pities them when wronged, and rights them: thus the Lord pities those that fear him. See why he pities. He considers the frailty of our bodies, and the folly of our souls, how little we can do, how little we can bear; in all which his compassion appears."
Just as I love and care for my little son, the Lord loves and cares for me.
I don't have to fear being on my own with the baby because I'm never on my own. His sweet presence is with me at all times.
Do not fear, for I am with you;
Do not anxiously look about you,
for I am your God.
I will strengthen you, surely I will help you,
Surely I will uphold you with My righteous right hand.
(Isaiah 41:10)
Caring for a baby when you have a chronic illness, may be difficult, but it's not impossible, because "…nothing will be impossible with God." (Luke 1:37)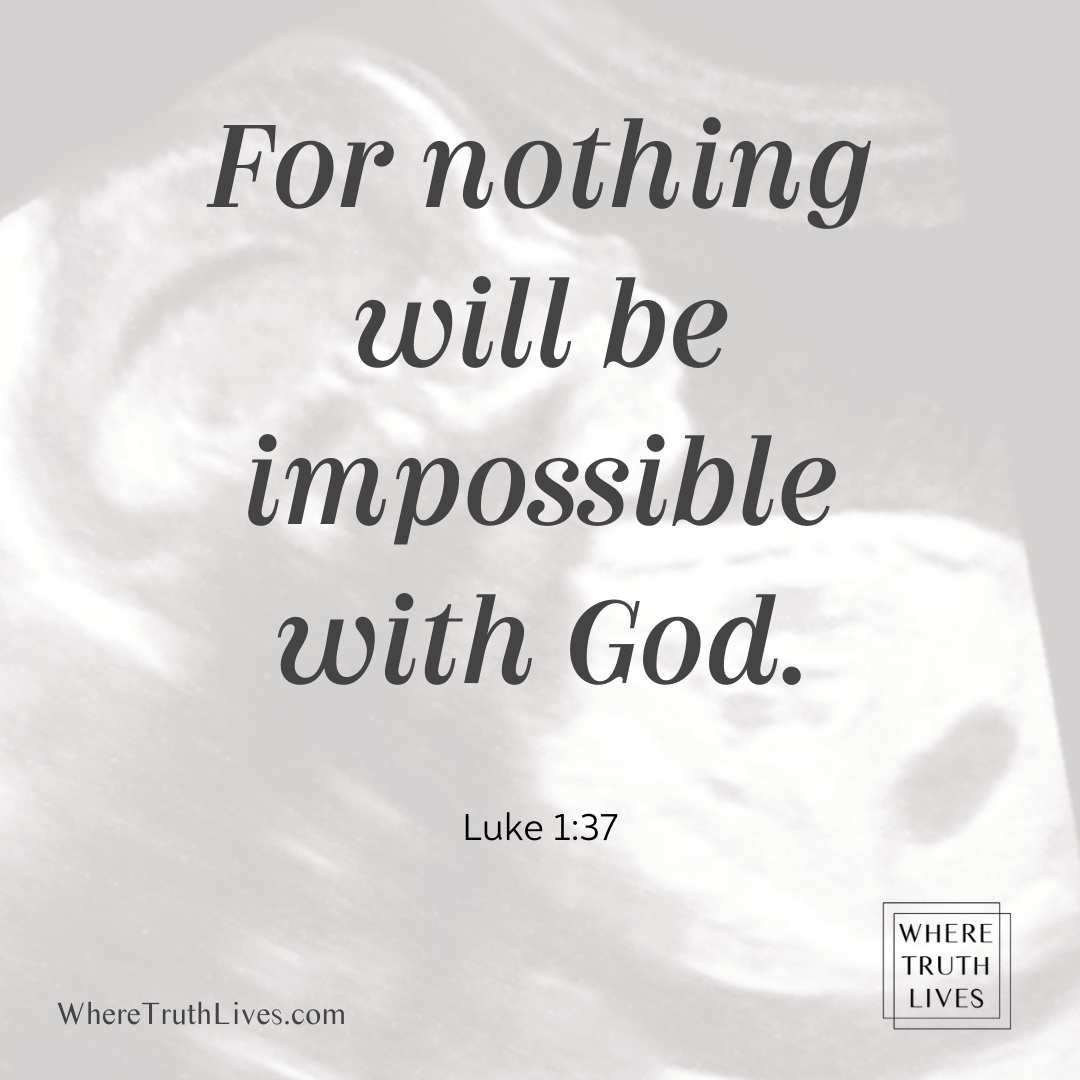 >>> LIVING IT OUT >>>
Pray:
Ask God to draw near to you as you draw near to Him, and that He will strengthen you and give you hope for whatever it is that, at times, seems impossible to you. Thank Him that nothing is ever impossible for Him.
Study:
Psalm 103 and reflect on how amazing God truly is. How powerful, how compassionate, and how present.
Remember:
No matter how weak you are, or what you're struggling with, God knows all about it, and He cares more than you can even imagine. You can trust Him because He made you, He loves you and He is your Deliverer.
Access the Free Printable Library
(and get the latest news, freebies and exclusives in your inbox)
Pin this for later: