Is your walk with the Lord more of a crawl?
Do you struggle with spending consistent daily with Him?
Quiet Time QuickStart is a 3-step system to help you go from striving to thriving in your daily walk with God.
With a blend of text and printables, it's got all the encouragement and practical help you need to deepen your relationship with the Lord.
The text will give you the information and motivation that you need, and the printables will help you put it all into practice.
If you want to grow in your spiritual life but don't know where to start, then Quiet Time QuickStart will give you an actionable, step-by-step plan to get you going.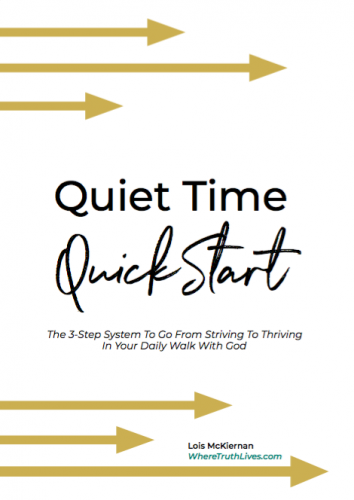 Quiet Time QuickStart eBook